August 1, 2023 5:34 pm
Leave your thoughts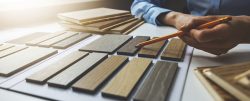 Shaw Floors has been a trusted name in the flooring industry for decades, renowned for their exceptional quality, innovation, and design. They offer a wide range of flooring options, each with their unique features and benefits. In this blog post, we will delve deep into the world of Shaw Floors and explore some of their most luxurious and durable offerings for your home.
1. The Beauty of Hardwood Flooring:
Shaw Floors' hardwood collection is a true treasure trove of elegance and sophistication. Crafted with meticulous attention to detail, these floors bring unparalleled warmth and timeless beauty to any space. Whether you prefer the classic charm of oak or the contemporary allure of hickory, Shaw Floors offers a diverse range of wood species, finishes, and plank sizes to suit your preferences. Their hardwood floors are not only visually stunning but also built to withstand the test of time, thanks to their durable construction and protective coatings.
2. The Versatility of Luxury Vinyl Plank:
Luxury vinyl plank (LVP) has become increasingly popular among homeowners due to its ability to mimic the look and feel of real wood, while offering exceptional durability and water resistance. Shaw Floors' LVP collection goes beyond expectations, boasting stunning visuals that are almost indistinguishable from real hardwood. Whether you desire the rustic charm of reclaimed barnwood or the sleek sophistication of European oak, Shaw Floors has a wide array of LVP options to cater to every design aesthetic.
3. Unleashing the Power of Carpet:
When it comes to comfort and warmth, nothing beats the plush luxury of carpet. Shaw Floors' carpet collection offers a multitude of styles, textures, and colors to suit every taste and design scheme, from traditional to modern. From their ultra-soft and luxurious options to the durable and stain-resistant polyester alternatives, Shaw Floors ensures that their carpets not only enhance the beauty of your home but also withstand the demands of everyday life.
4. Tackling the Challenges with Tile:
For areas that require exceptional durability and water resistance, Shaw Floors' tile collection is the ultimate solution. Their porcelain and ceramic tiles are not only visually stunning but also built to withstand heavy foot traffic, spills, and other daily wear and tear. Whether you desire the timeless elegance of marble or the contemporary charm of concrete, Shaw Floors offers a vast range of tile options that combine durability, beauty, and functionality seamlessly.
5. Engineered Hardwood: The Perfect Blend of Luxury and Resilience:
Shaw Floors' engineered hardwood collection is a testament to their commitment to innovation. By combining a real wood veneer with a high-density fiberboard core, these floors offer the best of both worlds. They provide the luxurious aesthetics and warmth of traditional hardwood with enhanced stability and resistance to moisture and temperature fluctuations. Shaw Floors' engineered hardwoods are designed to withstand even the harshest conditions, making them an ideal choice for any room in your home.
Conclusion:
When it comes to luxury and durability for your home, Shaw Floors surpasses expectations at every level. With their diverse range of flooring options, including hardwood, luxury vinyl plank, carpet, and tile, Shaw Floors ensures that you can find the perfect flooring solution to meet your needs and style preferences. From the timeless beauty of hardwood to the versatility of luxury vinyl plank, Shaw Floors offers unmatched quality and design. Transform your space with the gems of Shaw Floors and experience the ultimate luxury and durability for your home.
Got Questions? Let Us Help!
Since 1981, the Wholesale House has been a family-owned, community-minded flooring store that is proud to serve Santa Cruz County. We offer a wide variety of flooring materials including hardwood floors; both engineered and solid, carpeting, laminate, waterproof laminate, vinyl flooring, bamboo floors, and so much more. Our expert customer service sets us apart from the competition, and we cater our services to your personalized flooring needs. Our prices often beat the big box stores! Our customers are extremely loyal, and keep coming back. Find out what keeps our customers happy, time and time again! Call us today for a free estimate and consultation, and we will make your flooring dreams a reality.
Categorised in: Shaw Floors
This post was written by admin