August 15, 2023 5:38 pm
Leave your thoughts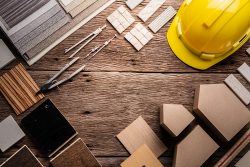 When it comes to flooring options that combine style, sustainability, and waterproof features, COREtec is a name that stands out. With its innovative technology and commitment to excellence, COREtec has revolutionized the flooring industry. In this blog post, we will explore the unique advantages of COREtec and why it is the ultimate solution for those seeking stylish, sustainable, and waterproof floors.
1. The Beauty of Authentic Hardwood:
COREtec offers a wide range of luxury vinyl plank (LVP) options that flawlessly mimic the look and feel of real hardwood. With its high-definition printing and textured finishes, each plank showcases the natural grains and knots of hardwood, adding a touch of elegance to any room. Whether you prefer the rustic charm of reclaimed barnwood or the timeless beauty of oak, COREtec has a diverse collection of LVP to suit every design aesthetic.
2. Impeccable Durability and Waterproof Technology:
One of the standout features of COREtec floors is its unparalleled durability. Constructed with a rigid core layer, these floors can withstand heavy foot traffic, scratches, and spills without compromising their integrity. Unlike traditional hardwood floors that are prone to water damage, COREtec is 100% waterproof, making it an ideal choice for high-moisture areas such as kitchens, bathrooms, and basements. Say goodbye to worries about leaks or spills ruining your hardwood floors!
3. Sustainable and Eco-Friendly:
COREtec is committed to sustainability, using recycled materials in the production of its flooring products. The core of COREtec floors is made from recycled wood and bamboo dust, while the vinyl layer is free from harmful chemicals such as phthalates. By choosing COREtec, you can enjoy beautiful floors while reducing your environmental footprint.
4. Easy Installation for DIY Enthusiasts:
COREtec floors are designed with ease of installation in mind, making them perfect for DIY enthusiasts. With their patented locking system, these floors can be installed without the need for glue or nails. The planks simply click together, creating a secure and stable surface. Whether you are a seasoned DIYer or a first-timer, installing COREtec floors is a breeze.
5. Low Maintenance and Longevity:
COREtec floors are not only durable but also low maintenance. Unlike hardwood floors that require regular sanding, staining, and refinishing, COREtec only requires simple cleaning with a damp mop and mild cleaning solution. As a result, you can save both time and money on maintenance costs.
6. Enhanced Comfort and Noise Reduction:
COREtec floors offer exceptional comfort underfoot, thanks to their integrated cork underlayment. The cork layer not only provides cushioning but also acts as a natural barrier to noise transmission. Walking on COREtec floors feels comfortable and quiet, making them perfect for homes with children or pets.
Conclusion:
COREtec has revolutionized the flooring industry by combining style, sustainability, and waterproof features into one remarkable product. With its authentic hardwood looks, exceptional durability, and eco-friendly manufacturing practices, COREtec offers the ultimate solution for those seeking stylish, sustainable, and waterproof floors. Say goodbye to worries about water damage or high maintenance costs, and say hello to the beauty and functionality of COREtec. Unleash the power of COREtec in your home and experience the perfect flooring solution for today's modern lifestyle.
Got Questions? Let Us Help!
Since 1981, the Wholesale House has been a family-owned, community-minded flooring store that is proud to serve Santa Cruz County. We offer a wide variety of flooring materials including hardwood floors; both engineered and solid, carpeting, laminate, waterproof laminate, vinyl flooring, bamboo floors, and so much more. Our expert customer service sets us apart from the competition, and we cater our services to your personalized flooring needs. Our prices often beat the big box stores! Our customers are extremely loyal, and keep coming back. Find out what keeps our customers happy, time and time again! Call us today for a free estimate and consultation, and we will make your flooring dreams a reality.
Categorised in: COREtec
This post was written by admin